OUR MISSION TO HELP SANDWICH ANGELS
This year one of our missions was to help Sandwich Angels – if you don't know who they are then read further – They are a local community group based right here in Hyde. Sandwich Angels do not take money nor are they a business. One of their weekly jobs is to provide daily sandwiches to feed the homeless people.  The group is run by many volunteers and overseen by Christina Howard who dedicates her time to help others less fortunate. Many volunteers go out late at night in all weathers, they spend time to chat and feed many people on our streets around Tameside and Manchester.
Each month since January we have purchased many products and supplies such as sandwich fillers, bread, pot noodles, gloves, food bags, hats, sandwich stickers and much more. We have had lots of support from the public plus the support of Tesco's in Hattersley who donated 20+ new born nappies.
We are very grateful to everyone for the local generosity, and the anonymous donations.
Help still required – Winter is now around the corner and we are now in need of more supplies for those cold mornings and evenings.
Pot Noodles, pots of porridge, sandwich fillers, bread, tins of meat, toiletries, hats, gloves, scarfs, winter socks. The many volunteers make hundreds of sandwiches each week, so regular food is required. We are more than happy to deliver, if you would like to drop off here at 52 Market Street, HYDE, Cheshire. SK14 1AH.
Please bear in mind bread drop offs, need to be fresh on Wednesday and Thursday mornings only, as we have nowhere to store until the following week.
Thank you so much in advance.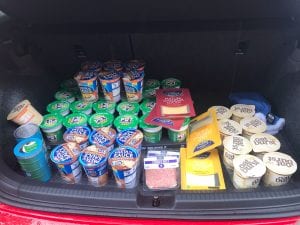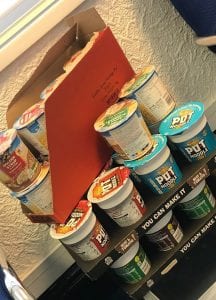 THANK YOU FOR YOUR SUPPORT FROM ALL THE TEAM
See the link here at the amazing work they do @SandwichAngels
https://www.facebook.com/1sandwichangels/