COVID 19 – INTERVIEW TIPS!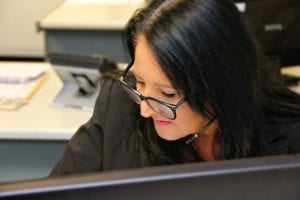 How times have changed over this last 6 months!
One thing that will never change – "YOU ONLY GET ONE CHANCE TO MAKE A GOOD FIRST IMPRESSION"!!
Use these below tips to land your new role! Most interviews are done via Zoom, WhatsApp or Microsoft teams, make sure you download one of these apps. 
Follow our tips and GOOD LUCK!!!!!
Top 10 Interview Do's & Dont's:
Do

– Be on time for your log in – remember to have no distractions

Do

– A test run and ensure your internet is secure.

Do

 – your research, an employer will love someone as passionate about their company as they are.

Do

– Smile and speak slowly and clearly. This will give you thinking time on your next question.

Do

– Keep focused – Less chance of you freezing up, and even worse yawning.

Do

– Dress to impress!  Remember even though you are not there in person looking the part goes a long way, and it will add to your confidence.

Do

– Be prepared with any questions you may have.

Don't

– Throw anybody or company under the bus – this could make you sound bitter and hard work to a prospective employer.

Don't

– Stretch the truth – It's true that the truth will always come out in the end.

Don't

 – have loads of fussy back ground pictures this will distract the interviewer.

Don't

 – have loads of back ground noise.
For further interesting articles, keep a look out for our blogs and or follow us on Twitter, LinkedIn and Facebook.