HAPPY BIRTHDAY TO US!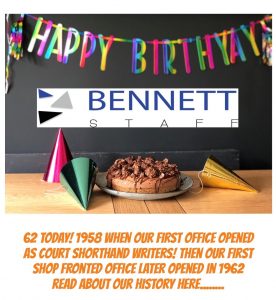 Well another year older but still going strong. We would like to thank all our staff, customers and candidates for making 62 years a success so far.
Please read our story on how we began back in 1958 and look at where we are now……
We will celebrate in style when the whole team are back together!