TRANSPARENCY IS KEY…….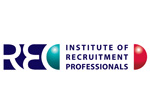 Recruitment agencies are hitting the news and getting bad press for one reason or another. I would just like to put it out there that not all agencies work in the same way.
Bennett Staff have been putting people into jobs for decades, we are true to our word and payroll all our workers weekly. Being an accredited Recruitment and Employment certificated company, we are bound by our duties and fully carry out legislation to the book.
We work with many large and small clients within all areas of Greater Manchester.
There is no cutting corners and all our temporary workers get equal treatment from start of contract and again from 12 weeks on-wards should they be working in a comparable employee role. We make it our business to ensure that temporary workers don't miss out.
Temporary workers are the life blood of our business and without them we would cease to be a business. So, we would just like to say a huge thank you to all our workers who represent us and go the extra mile.
If you decided to work for Bennett's as a temporary worker, you will be pleased to know you will be paid the correct National rates.  Furthermore, we DO NOT take money from you for travel, parking or any other expenses. The only deductions we make are your Statutory governmental obligations, like TAX, NI and Pension contributions. The only other potential deductions are if you (the worker) get an attachment of earnings (AOE), or child support order (CSO) this may be deducted via your wage. Unfortunately, we have no control over this, we are instructed by the HMRC to deduct this from your wage.
We pride ourselves in working with many organisations including HMRC, TMBC Trading Standards, and the REC. We also work with many national agencies. Regular audits are undertaken, and proof is in the pudding that we passed by 95 – 98% first time.
When working as a temporary worker you are given a "Contract for Services" which gives you the worker flexibility to work temporarily until you have found a permanent role. In addition to your hourly rate you also accrue Holiday Pay, all Statutory pay which includes maternity, paternity, sick etc etc.  Holiday Pay can be taken at any time giving us the Employment Business ample notice to take your request.
More guidance on taking holidays is in your Temporary Workers Handbook which is also given to you at registration.
Being an REC Member and what it means to us!  Bennett Staff Bureau is an active member of the REC "Recruitment and Employment Confederation" – we are serious about standards and commit to the REC code of practice which provides you with a series of quality assurances.
https://www.rec.uk.com/about-us
We also believe that our staff need to be fully equipped to deliver the best service to you. With this in mind all our Sales Staff are IRP qualified (Institute of Recruitment Professionals). Which means we are committed to adhering to the industry's Code of Ethics and Professional Conduct.
Thank you for taking the time to read my blog…..