2018
Round up 2018 we calculated our donations to a number of charities and since 2015 we have raised over £4,000 for Local and National concerns.
December 2018 – the launch of our new website courtesy of our website hosts Platform81 who have worked extremely hard as always to get it right for us. Thanks guys. Here is the sales team behind the recruitment process, visit our team page to see the rest.
December 2018 we all dressed up for this years Dress up Silly for Santa and donated £22.00 to Tameside4good local charity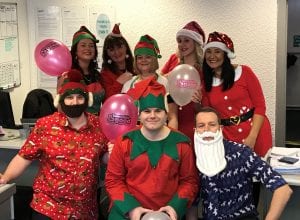 November 2018 we won this year's Small Business of the Year 2018 in the Pride of Tameside Business Awards; all staff enjoyed a great night out celebrating with many other success Tameside Businesses.
HELPING people into work and keeping a local core is the key to Bennett Staff success. We are very proud to serve the local community. This is our aim to continue the Bennett's strapline name "the people people" known locally as the "Agency of Choice".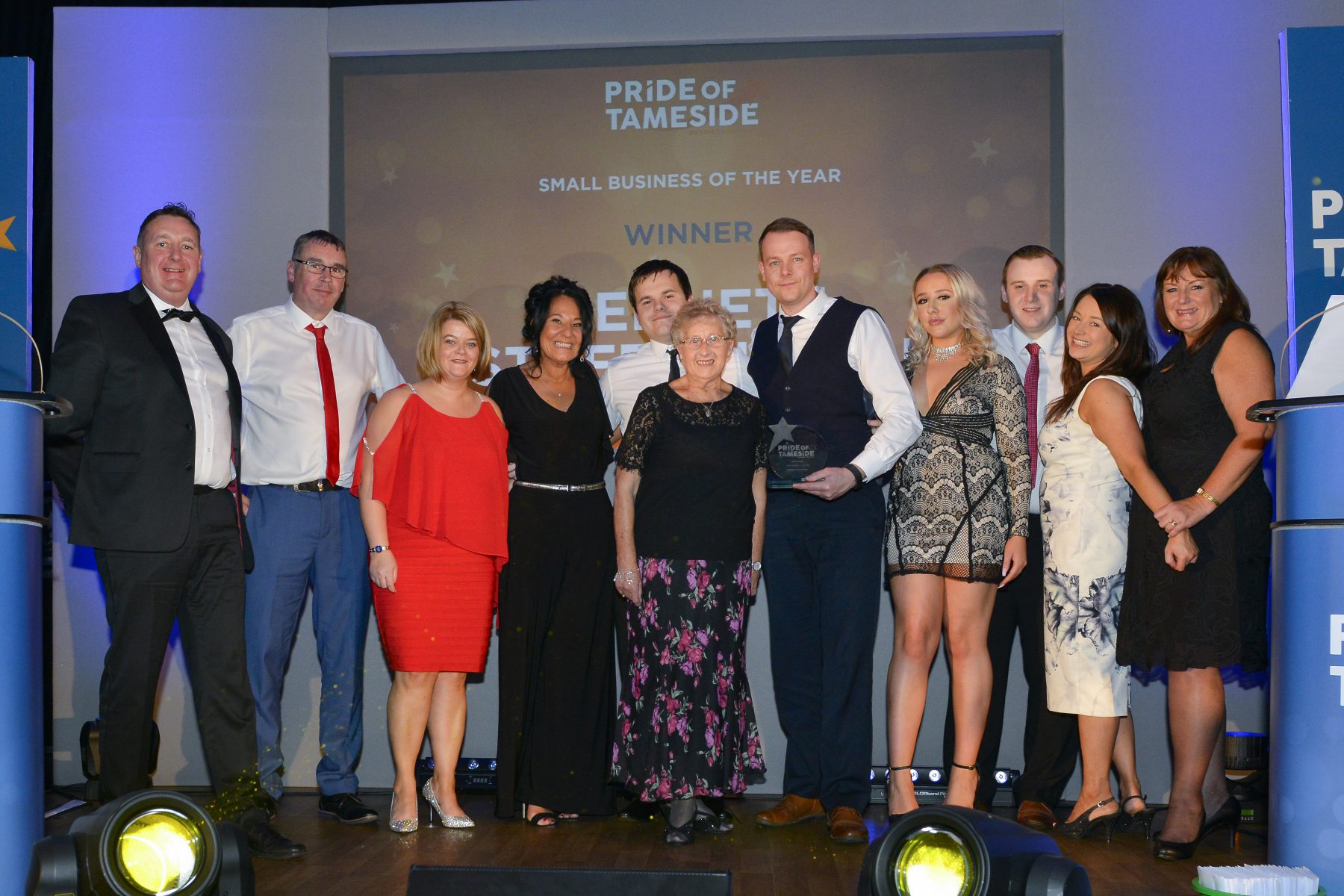 October 2018 – back in July as part of our Birthday celebrations we gave all invoiced clients the chance to win £600 to be donated to their nominated charity. We are pleased to confirm that £600 went to The Children's Adventure Farm Trust (CAFT)
September 2018 – we undertook our annual Worlds Biggest Coffee Morning for Macmillan cancer support and raised a staggering £183.32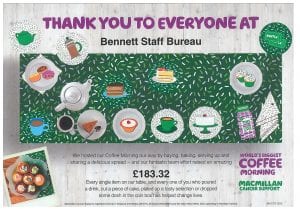 July 2018 – Some may say 1962 however this is when we opened our first bureau. We became officially incorporated in 1972, so taking it back in time to 1958 when Mr Bennett opened his court shorthand writers, is 60 years.
Bennett Staff celebrate 60 years in Business. To celebrate our many milestones in recruitment we made the unanimous decision to do something different. All staff and families took part in Bubble Rush 2018, in aid to raise vital funds for our chosen Charity Willow Wood. Willow Wood is an independently run local hospice which provides specialist care to patients living with life-limiting illnesses in the communities of Tameside and Glossop. Willow Wood relies almost entirely on the continued generosity of our community.
We raised a staggering £1400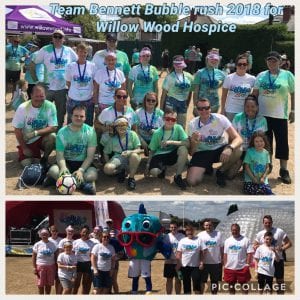 In addition to the run we also signed up to the Corporate Challenge – We challenged ourselves and agreed to donate £6.00 for every perm placement made during our financial year. We placed 40 full time permanent candidates into employment and not to mention the 160 weekly workers. We donated a further £240 to Willow Wood.
May 2018 – We all wore Pink in aid of #Paintitpink for Tameside4good and raised £95.00