HOW TO WRITE A WINNING CV!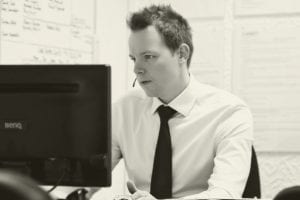 It's so much easier to apply for jobs these days, with the amount of job boards available. Unfortunately for candidates, this also means that your application is likely to be just one drop in an ocean that is swarming with CV's for every job you apply for. So, you need to make yours stand out.
I search through countless CVs every day to find the perfect candidates for our clients and their vacancies. I've put together a few pointers to try to help you to make yours A Winner!
Spell and grammar check! This is essential. You may be amazing for the job but if your CV has spelling mistakes then you are likely to be a non-starter!
Start with your most recent employment first, then back track. Include dates to highlight just how experienced you are.
If the role is for administration, include all the computer packages you have used. Many employers will search for certain packages, and if you have used it, it may give you the edge.
Try to bullet point the duties you have carried out rather than produce paragraphs. This will make your CV more digestible and it is more likely to be read in full.
Include any training you have done, including your educational history.
Don't waffle! You can usually summarize your CV to be 3 pages maximum.
Finish your CV with a bit about you. You may share a common interest with the person reading it!!
Good luck!!