5 EASY STEPS TO A NEW JOB!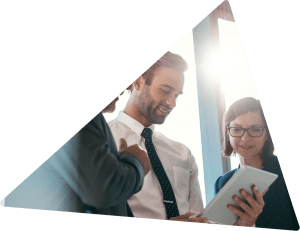 1. Get your CV up to date – many employers only look at a poorly presented CVs for 10 seconds, compared with an average of 1-2 minutes for a well presented CV. Needless to say you only have a short period of time to sell yourself and stand out from the crowd. If needed we can provide CV advice free of charge at registration with Bennett's.
2. Be Proactive – It's unlikely that a dream job will fall into your lap, so be proactive sending out applications, registering with agencies (Bennett's), scouring the internet and talking to local companies. All this is essential to increase your chances of finding that new career.
3. Be Adaptable – during covid-19, we heard the word adaptable a lot in the recruitment world! Employers are looking for a candidate who is open to new ideas, is mouldable and can adapt as the business changes.
4. Add value – Your CV will do a great job to say how suitable you are, but at interview tell the employer how good you really are, make sure you leave the interview with no regrets. I would always recommend having 2-3 things in mind which you feel really sell you. This could be how hard working you are, times when you have done more than just what's on your job spec, or anything really which will make you stand out from the crowd.
5. Work, work, work – So you've impressed the employer and landed that new role, now back those words up! Engage yourself and show your new employer how good a worker you are! Great things can happen when you keep motivated to work hard and succeed!
Thanks for reading and good luck from Rob Harrison – Ops Director