10 MILE WALK FOR LIFELINE AMBULANCE CIC and NEW START EDUCATION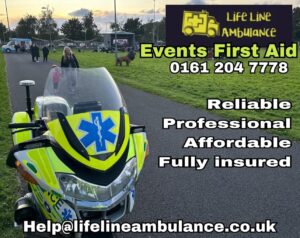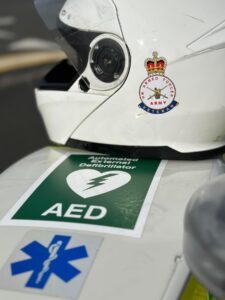 On the 30th of September 2023, our talented team of recruiters are undertaking a 10-mile hike around Tameside Peaks. This is in aid of raising vital funds for Lifeline Ambulance CIC and New Start Education.
John and his team of fabulous volunteers go above and beyond for Tameside and the wider community.
Here is a brief look into some of the life-changing work they do:
Christmas Light Switch on cover for First Aid cover (across all Tameside areas.)
First Aid provision for all local events for charities and fundraising
Offer free training to help individuals secure employment
Support new entrepreneurs in setting up their own business ideas
Support families that are struggling with Finances to buy or free fridges home essentials etc…
They have also transported over 450 appointments covered free to ensure those with mobility issues get to their essential appointments
Donated monies to Injured Firefighters Funds
They have just been commissioned to cover all of Tameside Radios events moving forward
They also have been nominated for The Kings Award for Voluntary Services and need testimonials if you would like to nominate us.
Please help us raise funds so they can continue to support our Tameside borough.
Pictures and updates on the day will be shared on all social platforms.
https://www.justgiving.com/crowdfunding/claire-wolstenholme-2?utm_term=GRyn62bVm