NATIONAL CAREERS WEEK – JUNIOR TO MD!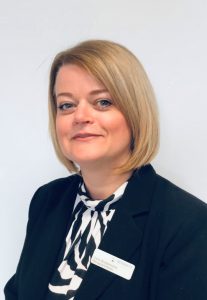 With it being National Careers week this week, I thought I would tell you a little bit about me and how I landed my role in Recruitment.
Like most young adults, when I left school at 16, I really didn't know what I wanted to do, passed my GCSE's in English, Art, Business Studies and scraped by in Maths. Studied typing during my Business Studies and thought that's what I wanted to do. My family all had jobs and I had been brought up to realise that if you want the finer things in life you must work hard.
I had a Saturday cleaning job which lasted about 6 weeks, cleaning bathroom showrooms, offices etc. Gave me a good start at work but found it too hard. (However, I do love cleaning now in fact some people may say I have a problem!!)
Having attended over 17 interviews and not one person wrote to me, I felt so deflated. My careers officer rang me and explained there was an opportunity for an office in Hyde. Having never heard of Hyde let alone a bureau, and not sure what a bureau did. I attended and completed a lengthy application form process which including typing. (We still do this today, however it is more streamlined and thorough) All dressed up with a suit on, I attended an interview with the directors, and virtually got offered the job immediately.
So on the 19th September 1990, I started my role as Office Junior. My role consisted of manually typing, invoices, statements, producing stationery for the branches using a duplicating machine. Making brews for all the staff, filing, etc. etc. During them days we had contracts for comptometer operators, we had over 10 ladies calculating work for National Tyres on site – the noise and atmosphere was electric. It soon became clear that I in fact wanted to become a Secretary as I started private Shorthand lessons which I did for 4 years, getting up to 120wpm. I also attended day release every Wednesday at Oldham College to NVQ Business Administration I and II. I had all the tricks played on me like "can you go and buy glass sky hooks" can you go and buy tartan paint!! haha those were the days.
Our directors and Managers, inspired me to do my best, they said, "you always learn from your mistakes".  Don't put off until tomorrow what you can do today! Be a do it now person! Our late Founder Mr. B, persuaded me to work in the sales office for a day a week, which at first I hated. I was a very shy person who wouldn't say boo to a goose. Not long after being in the hustle and bustle of a busy recruitment / sales office it became clear I didn't want to become a Secretary I actually wanted my own branch one day and become a Manager. I travelled to the other branches to help them with their paperwork and check on compliance, I also helped to cover bookings and attended the odd visit with the Manager.
What I loved about the branch was the buzz, the challenge and that everyday was completely different. I missed working at head office which is did for 3 years. Once I became full time in the branch as Branch Administrator, I soon progressed up the ladder to permanent consultant making my first perm placement at Louverlite in Hyde. Followed by many more and achieving my goals. Following my success, I had a promotion on the temp desk filling Commercial, Industrial and Catering bookings, under the wings of Mrs Heywood who was a fabulous lady who showed me how to spins plates and be all things to all men. Throughout this time, I was also guided by Mr. B and Mr. P who have both spent a lot of time training me, building my confidence, and really believing in me. So much so they asked me to become on the board of directors in 2000.
During the late 90's our sales Director won a contract for the NHS Gateway house, I had over 10+ secretaries in each week. Plus, many temporary workers scattered all over Tameside and Manchester.  Once I succeeded at this I also managed a team of industrial workers at Dixon Pork and Bacon (now Tulip) and 30+ staff at a kitchen manufacturing company in Glossop. I had my own wellies, overall and hair net (looked fab)
Many late nights covering orders having a glass of wine whilst transferring the diaries, some of my old colleagues will vouch for this.
During 1995, and at the age of 21, 10 staff including myself went on a 12-week Dale Carnegie course "How to Win Friends and Influence People" – what an amazing course it certainly did make me feel more confident.
Having worked my way up the ranks doing every role within the business, from Junior, Permanent Consultant, Temporary Consultant, Branch Manager, Area Manager, Operations Director and now MD and co owner!! (Standing in when our Accounts are on holiday) You are never too young or old too learn new skills. Don't get me wrong its not been easy, having gone through 2 major recessions, liaising with the VAT and bank, closing branches and making redundancies and now Covid!!!
My role now as MD is completely different to what it was 12 months ago… I am a wearer of many hats and have many employees and their families to think about not just my own. I am still taking a Birdseye view on everything from marketing, client contact, customer satisfaction, ensuring the bills get paid, money in to pay our temporary out-workers, looking after our own staff including training etc. Since Covid, its brought the business plan more to light we have had to adapt to change, innovate, and create a working environment for staff to feel safe. Still learning along the way.
We have an amazing team at Bennett's, we have all been with the business for many years, some have followed my foot steps and progressed within the business.
Best Achievements – Attending 10 Downing Street during 2015 as winners of Small Business Saturday. Winning the local Pride of Tameside Business awards for several years and being asked to be on the judging panel has been such an achievement for me personally, to work with some of the best people and businesses in our borough has been a great experience. The last few years winning awards from the Federation of Small Business for Employer of the Year and Wellbeing.
Hobbies – I enjoy spending time with my family, bowling, walking, fun days and eating out. Listening to audios, Webinars being run by the REC.
As a business each year we decide who we are going to support charity wise. In previous years we have supported Prostate Cancer, Willow Wood, Tameside4Good and Sandwich Angels. Since 2015 we have raised over £5000 and still donating to several on a monthly basis.
Enough from me, thanks so much for reading, follow your dreams work hard, be determined, it wont just land on your lap – unless you are lucky.
Enjoy what you do. Keep Safe during these unprecedented times.
Regards Claire.