EMPLOYMENT LAW UPDATE: important changes for employers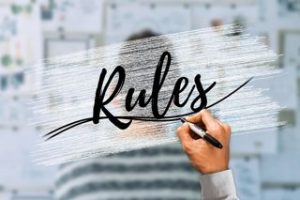 On the 6th April 2022 the Home Office issued a communication informing employers that their 'Employer's Guidance' has been updated to reflect the latest changes in the UK's right to work legislation. 
These changes specifically affect how an employer will conduct right to work checks for individuals that have a Biometric Residence Permit or a Frontier Worker Permit.
We have broken down the newly published guidance and have highlighted key changes you need to be aware of here:
Current documents issued by the Home office to a family member of an EEA or Swiss citizen granting permission for the holder to stay and work within the UK, has been removed as an acceptable document for right to work checks
Employees who hold a Biometric Residence Permit, Biometric Residence Card or Frontier Worker Permit will need to evidence their right to work via the Home Office online service. Manual checks of these documents are no longer permitted to demonstrate right to work.
Manual document checks are permitted for British and Irish nationals, but employers can opt to check documents using the new Identification Document Validation technology
On 4th March 2022, the Ukraine Family Scheme was launched which enables immediate and extended family members of British nationals and those with settled status to enter the country.
On 18th March 2022, the Homes for Ukraine Scheme was launched which enables Ukrainian nationals with immediate family members to be sponsored by UK residents for at least 6 months.
If you require any further information please don't hesitate in contacting our team.
If you are looking for work…..and need to know what we require from you to register please visit: https://bennettstaff.co.uk/faq/