WEEK FOUR – LOCK DOWN BY CLAIRE WOLSTENHOLME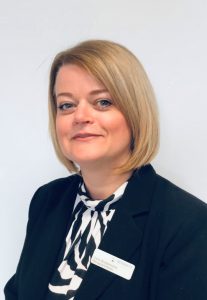 We are now going into week four of lock down and a further 3 weeks have now been announced. 
As you know our staff have been working extra hard behind the scenes to ensure that our workers receive weekly pay, many furloughed who have jobs to go to. Clients are regularly updated, several key workers are still employed and doing a fantastic job. 
We like many are having good days and bad days, all the days roll into one.  Routines are out of sync. But what we can tell you, is that this lock down is for the best, to keep you and your families safe from this nasty virus. 
The Mental Health and Well-being of all our staff is of paramount importance so we have been holding regular virtual team meetings, attending webinars and brushing up on new skills. Communicating daily is key to our success. 
One thing we have all learnt during this unprecedented time we all face, is that we all need human interaction, people need to feel wanted, people get lonely whether they live alone or not, this has hit everyone. Many people are going above and beyond to help those in need. This is a journey we will never forget and hopefully we will never experience again. 
I personally have seen the business go through many ups and down, we have thrived for many years, hit two major recessions, hit financial difficulty and had to adapt to many new ways of working. We tailored our business plan, we brought on board Business Executives and Coaching from outside sources. We become stronger and more resilient. Throughout all our ups and downs we were transparent with our team and ensured that whatever decision we made they were always part of the business moving forward. We rose to the challenge and we will do this again. Unfortunately, this time it will take time, I don't think for a minute it will be easy, but we have a strong team, who are all raring to get back to support the needs of our clients and candidates.  
My 5 tips:
Cash is King – 
Be Proactive – communicate at all levels
Review finances
Be compliant 
Don't panic – think things through
This current depression is major, and many companies may not survive, we need to keep as positive as possible, there are many companies out there that support each other in times of crisis. Talk to people, don't let this depression get you down.
I do feel things will not be the same again, we might not be able to travel like we did, our daily routines will be looked at differently some will be more streamlined and some more productive. Something good always comes out of a bad situation.
We just need to get through this and together we will.
Thanks for reading, take care and keep safe.
Claire Wolstenholme – MD