RIGHT TO WORK CHANGES – MARCH 2019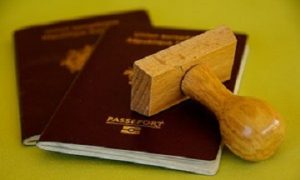 EEA Citizens who arrived in the UK prior to 29th March 2019
They have until 31st December 2020 to apply to the EU Settlement Scheme.
↓
In the meantime, workers can still use ID Cards and in date valid Passports as right to work documentation until 31st December 2020.
After 29th March 2019 if a non-British citizen comes to the UK
They would need to apply for ETLR European Temporary Leave to Remain, within the first 3 months of being in the UK (unless they have previously lived in the UK).
↓
This then would allow them a maximum of 36 months stay, and then more than likely they would have to apply to stay longer under the new skills immigration system, which provisionally starts on 1st January 2021.
EEA citizens who are currently living and working in the UK
Will remain the same until 30th June 2021, so no need to stop using a candidate or replace roles.
We can also continue to check EEA workers identification via National Identity Card, or Passport until 30th June 2021.
Home Office Right to work checking tool  www.gov.uk/view-right-to-work
Obtain a Share Code from the candidate, this is obtained by them off the Gov.co.uk website www.gov.uk/prove-right-to-work and would be valid for us to use for 30 days.
At present we feel this would only need to be done if we were dealing with a non-UK (example EEA) candidate who may have been here for many years, but their passport or ID may have expired.
In this case we could find out quickly if the person has right to work in the UK.