ONE OF OUR LOCAL CHOSEN CONCERNS!
WE WOULD LIKE TO ANNOUNCE THAT WE HAVE NOMINATED SANDWICH ANGELS AS ONE OUR LOCAL GROUPS TO SUPPORT. THEY ARE A LOCAL COMMUNITY GROUP BASED RIGHT HERE IN HYDE!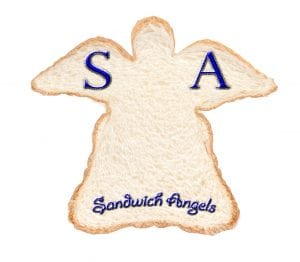 SANDWICH ANGELS DO NOT TAKE MONEY NOR ARE THEY A BUSINESS, THEY PROVIDE DAILY SANDWICHES TO FEED HOMELESS PEOPLE AND THE VOLUNTEERS MAKE THOUSANDS EACH DAY. 
WE WILL BE DONATING FOOD EACH MONTH AND HAVE A BOX SET UP FOR ANYONE WISHING TO DONATE
HAPPY TO ACCEPT THE FOLLOWING: (WE WILL DELIVER)
PORRIDGE POTS, POT NOODLES, TEA, COFFEE, LONG LIFE MILK, TINS OF HAM, GRATED CHEESE, TINNED TUNA, WARM CLOTHES, RUCKSACKS, SLEEPING BAGS, DISPOSABLE GLOVES, CAPS AND APRONS.
 THANK YOU FOR YOUR SUPPORT FROM ALL THE TEAM
See the link here at the amazing work they do @1sandwichangels
https://www.facebook.com/1sandwichangels/