WE ARE WORKING WITH SANDWICH ANGELS!
WE WOULD LIKE TO ANNOUNCE THAT WE HAVE NOMINATED SANDWICH ANGELS AS ONE OUR LOCAL GROUPS TO SUPPORT. THEY ARE A LOCAL COMMUNITY GROUP BASED RIGHT HERE IN HYDE!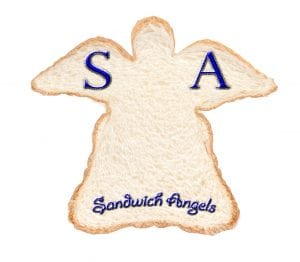 SANDWICH ANGELS DO NOT TAKE MONEY NOR ARE THEY A BUSINESS, THEY PROVIDE DAILY SANDWICHES TO FEED HOMELESS PEOPLE AND THE VOLUNTEERS MAKE THOUSANDS EACH DAY. 
WE WILL BE DONATING FOOD EACH MONTH AND HAVE A BOX SET UP FOR ANYONE WISHING TO DONATE
HAPPY TO ACCEPT THE FOLLOWING: (WE WILL DELIVER)
FOR SANDWICHES
Sliced Cooked or Tin of Corn Beef
Ham
Spam
Cheese, sliced, blocked or grated
Butter
Tin of Tuna
Bottles of Water
Fruit Juices
GOODIES
Cakes
Biscuits
Energy Bars
Chocolate Bars
Crisps
FOR THOSE WHO CAN COOK
Tins of Soup
Tin Openers
Pot Noodles
Tin of Stews
Coffee
Tea
ESSENTIALS
Sleeping Bag
Tent
Torch
Personal Alarm
Camping Pot, Frying pan,
Camping Kettle
HYGIENE
Soap
Liquid Soap
Sponge
Body Sprays
Comb/ Brush
Mirror
Tooth Brush
Tooth Paste
Dental Floss
THANK YOU FOR YOUR SUPPORT FROM ALL THE TEAM
See the link here at the amazing work they do @SandwichAngels
https://www.facebook.com/1sandwichangels/