MACMILLAN CANCER SUPPORT 2017!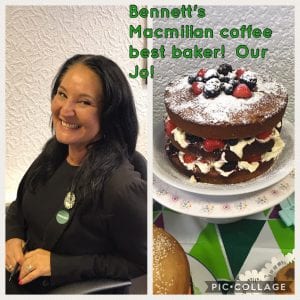 On the 29th September 2017 we held a Bennett's bake off, raffle, and tombola. We raised over our 2016 target which was £237.67.
We would like to thank all visitors to our office and all staff for their donations and hard work throughout the day.
Pleased to announce that Joanne won the bake off! with her exceptional layered cake.