INTERVIEW TIPS!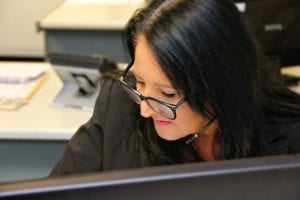 You only get one chance to make a good first impression! 
Use the following tips to help you land your dream job!!
Top 10 Interview Do's & Dont's:
Do

– Be on time!!

Do

– Arrive alone to your interview – You will be surprised how many people take relatives and friends.

Do

 – your research – An employer will love someone as passionate about their company as they are.

Don't

 – Take carrier bags – A smart business folder or handbag gives the best look.

Do

– Keep focused – Less chance of you freezing up, and even worse yawning.

Do

– Dress and bearing – Dress to impress!  You can't go wrong with a smart dress code for any interview.  And make sure your shoes are clean!!

Do

– Be prepared with any questions you may have

Don't

– Throw anybody or company under the bus – this could make you sound bitter and hard work to a prospective employer.

Don't

– Stretch the truth – It's true that the truth will always come out in the end.

Do

– Smile!!
For further interesting articles, keep a look out for our blogs and or follow us on Twitter, LinkedIn and Facebook.