FSB CELEBRATING SMALL BUSINESS AWARDS 2019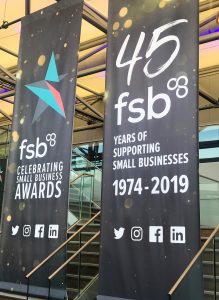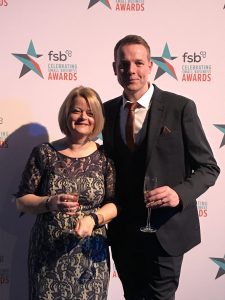 UK Final took place at the magnificent venue, Battersea Evolution, in London for, an evening which combined the Chairman's Mr. Mike Cherry OBE annual Dinner with the UK final of the FSB celebrating Small Business Awards 2019.
The evening was hosted by writer, actor and comedian Meera Syal MBE, and master of ceremonies, event host and BBC football presenter Dave Sharpe.
Our Directors Claire and Rob had an amazing evening. Celebrating the success with the UK's small business.
We didn't win National Employer of the Year for Federation of Small Business but we did make it to the finals along with 11 other companies. That puts us in the top 12 companies in the whole of the UK and we still hold the title for best in the North West. Thank you to everyone for your valued support. We feel truly proud of where we are. 🥂🎉 @fsb_policy
FSB National Chairman Mike Cherry said "The competition in this year's awards was the toughest its ever been, with more than 2,000 entries, and 120 making it to the finals.
We are so proud of all the staff, clients and candidates for doing such a great job and helping our business success continue to grow year on year.