FEBRUARY BUSINESS UPDATE……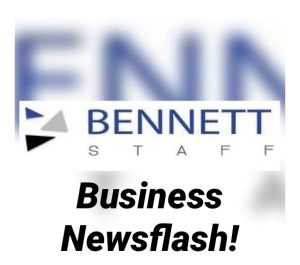 A little update….. We would like to reassure all our clients, candidates, suppliers and associates that we remain resilient, positive and more than ever customer focused. We have changed many things to keep Covid-19 safe and to ensure our staff, clients and candidates feel safe going to work. Our door still remains closed to general public.
We have embraced in a new online application process, however all candidates are still interviewed face to face via Zoom or Microsoft teams, this allows us to still have a personal interview with each candidate before submitting to our clients. We are constantly following updates on the government websites and if things change we will keep you updated as soon as we know.
Our team have really adapted to this new norm of virtual meetings and who knows this could be a new way of working for us. We have also continued with staff working in bubbles to help reduce the spread and help to maintain our key objective which is keeping our service to all a top priority. We are certainly dictated to by our business and will continue to operate good business ethics.
Note to temporary workers – please contact the office immediately if you feel unwell or have any symptoms please do not attend work until you have spoken with our dedicated team.
Thanks in advance from all the team at Bennett Staff….